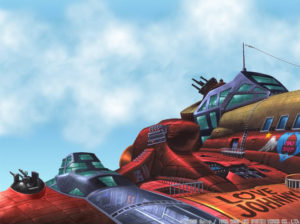 Here's some useful information to help you plan your Frosty Faustings weekend travel schedule!
Flights are cheap! Act now!
Lowest prices for round trip flights from various major cities to Chicago O'hare from 1/26 – 1/29 (as of 12/11/16)
Los Angeles – $145
Houston – $153
New York – $111
Orlando – $104
As a simple frame of reference, you can see that flights to Frosty Faustings from just about anywhere in the US are very affordable! Act now while flights stay cheap!
How far is O'hare airport from the venue?
From O'hare airport, is about a 20 minute drive to the venue. There is TONS of FREE parking as well.
What about Midway?
While Midway is a bit farther, if you find a deal, it is still doable! You can take the CTA trains to get closer to the venue and then cab from there for only a few dollars! Check the CTA website for details.
When should I travel?
Frosty Faustings is a 2 day event starting Friday 1/27 and end Saturday 1/28. No single tournament will overlap days (with the exception of the Mystery Tournament). Please see our schedule page for the current version of the full schedule for tournament start times.
After Party!
If you have some extra time to spend in Chicago from Sunday, why not join us for the official FF after party at Ignite Gaming Lounge? This party will take place on Sunday and will be a great opportunity to get more games in with people from around the US and other countries! We will be running some fun bonus events and there will be some hype exhibition matches! Ignite Gaming Lounge is also 5 minutes walking distance from the famous Kuma's Corner and Honey Butter Fried Chicken restaurants! Outside food IS allowed in the venue! More specific details on our after party will be coming soon!