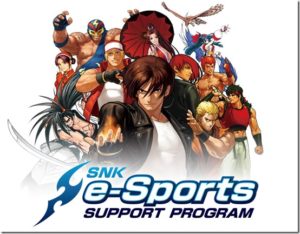 We are happy to announce that SNK eSports is an official sponsor of Frosty Faustings X!
Through their support program, they are providing a $500 pot bonus for King of Fighters XIV!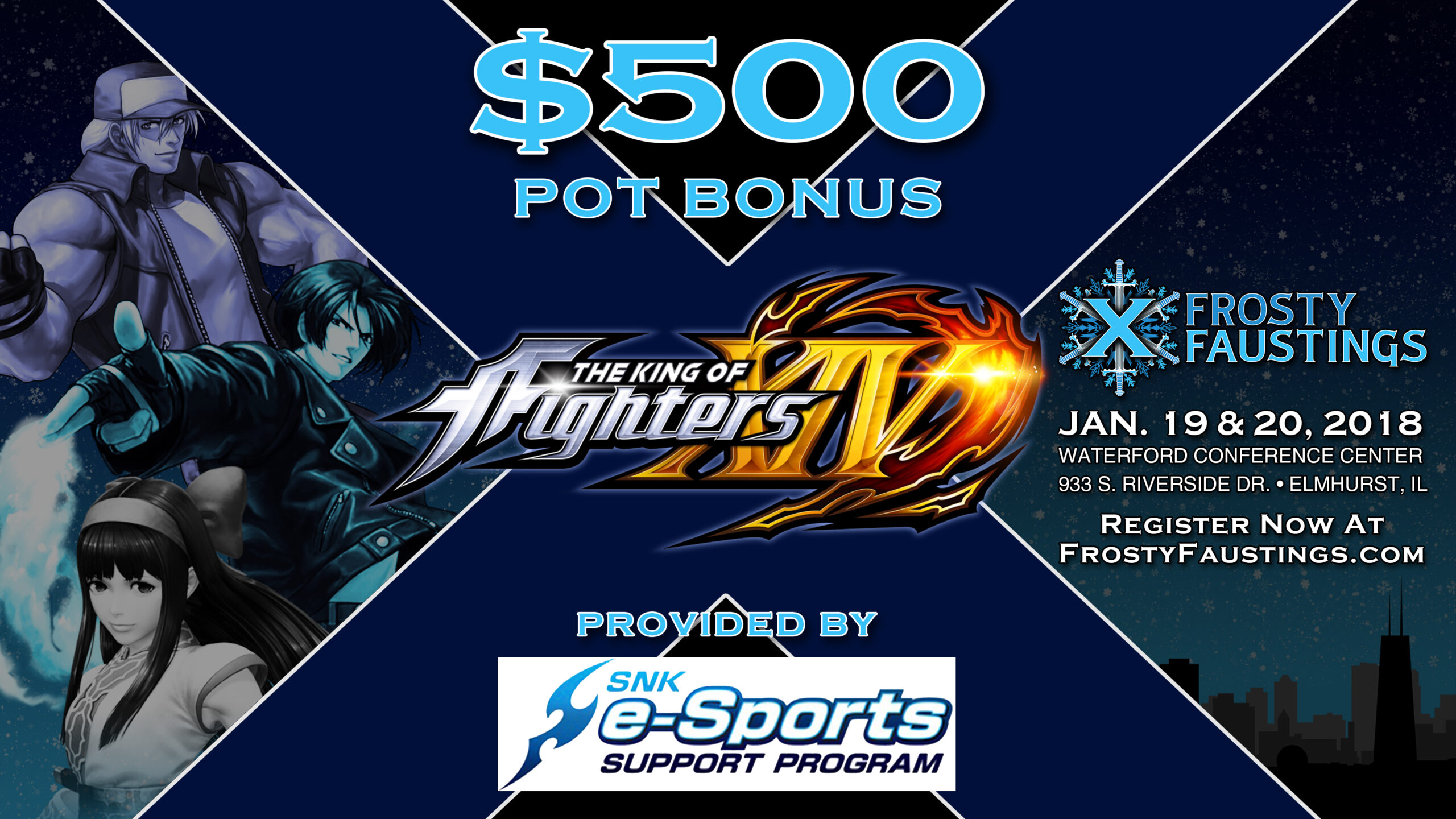 In addition, they have sent over some amazing prizes for our KOFXIV tournament winners!
First place of the KOFXIV tournament will be taking home beautiful framed KOFXIV artwork signed by the game's character designer, Eisuke Ogura!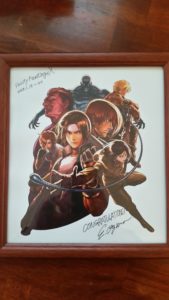 Our 2nd and 3rd place winners will receive these nice SNK tapestries!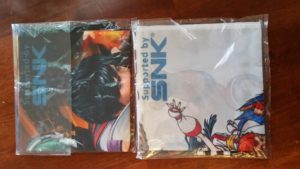 The top 4 placers will also receive one of these SNK eSports official t-shirts!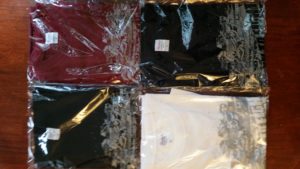 Finally, we have several SNK post cards that will be given out to event attendees!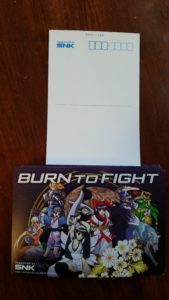 We thank SNK eSports for their support and good luck to all KOF players competing at Frosty Faustings X!