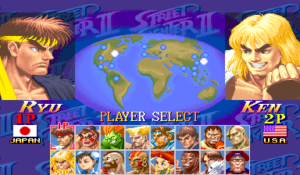 When we at Frosty Faustings announced our series of classic High Stakes tournaments for this year, it was a tough decision what we should include as there are so many great classic fighting games. The Super Street Fighter II community was very vocal about their disappointment due to the lack of ST at FF.
Well, fear not ST fans, your voices have been heard! We are proud to announce that the Super Street Fighter II High Stakes tournament has been added to the official event list for Frosty Faustings IX! The tournament will take place on Saturday, January 28th, and like all other High Stakes events, the entry will be $20 per player! In addition, the tournament will be organized by the long time ST community member Brian Kiczula (shown below), who will be providing SuperGun setups to run the tournament on. For those of you who are unfamiliar, SuperGuns allow for running the arcade version of the game on CRT TVs for an arcade-perfect experience and will allow for any USB controller to be used.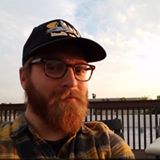 As a result of adding another title, we have also decided to cancel our High Stakes Marvel Vs Capcom 2 tournament due to a lack of player interest. Though Marvel Vs Capcom 2 has always offered to take you for a ride, it seems that this time around, no one wanted to hop in the car.
If you would like to enter the Super Street Fighter II Turbo High Stakes tournament but you have already registered for FF, please keep in mind that you can add and pay for additional titles to enter through Smash.gg at any time until registration closes on January 21st.