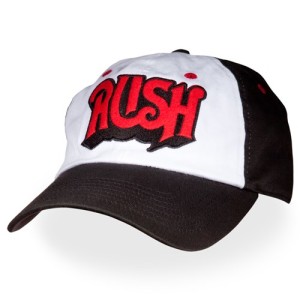 ElvenShadow likes to wear hats.  ElvenShadow also likes rock and metal very much.  While he has owned several band hats over the years, his classic RUSH hat is one of his personal favorites and has become a trademark for him to wear at major tournaments.
Though it may symbolize his love for the classic rock band RUSH, or perhaps could even represent his aggressive rushdown with Faust, the truth is that this hat actually holds magical powers!
The wearer of this amazing cap is granted the blessings of RNGesus, the god of random number generation.  How else could "Bozac" get so damn lucky with those constant meteor showers and mini-Faust armies?  It's all in the RUSH hat!  You may ask yourself, "Why doesn't he just wear the hat and buy a lottery ticket?"  That's a very good question!  Anyway….. ElvenShadow is a filthy cheater.  Get wrecked.