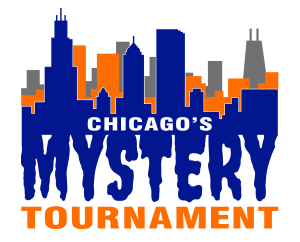 Chicago's Mystery Tournament:
Chicago's Mystery Tournament will return in 2024 for more craziness and fun! Compete against your friends in this classic competition designed to challenge your adaptability and knowledge of video games!
You never know what games you'll have to compete in as every round is different. You'll have to think on your feet to win in this tournament, which features competitive games from the early days of video games all the way up to the present!
Sign up soon, as there are limited spots available and the Mystery Tournament always fills up fast.
Rules:
• 256-man, double-elim tournament
• Must use provided controllers
• Each round uses a different game
• Overflow either continued to the side or sent to overflow bracket at Judge's discretion
• Most games are best-of-3 unless stated otherwise by Judge
• Smartphone internet usage/game research on games is strictly disallowed. A warning or disqualification will be issued at Judge's discretion
• Coaching is not allowed
• All issues regarding ties or other game issues are to be handled on a per-issue basis onsite
• Winner must keep character or team won with
• Random stage select (unless instructed otherwise)